*********************** THE LAST AMERICAN Volume 1 Issue 1
Contact Us
*********************** The Truth May Hurt...But It Is Lies That Kill.
Death Does Not Distinguish Between Nationalities...
...Bless All Who Have Left Us.
DEDICATED TO EVERYTHING THAT SUPERMAN STOOD FOR!
God bless us...God bless us all.
Tiny Tim
NOW IS THE TIME FOR ALL GOOD MEN...
---
For far too many years I have labored with the constant thought of creating an outlet such as this as a tool for expressing the beliefs which I hold to be true regarding the state of America and its' days that lie ahead. In light of recent events and those which I believe are a part of the inevitable, unavoidable and undeniable future, I can wait no longer. Will the words which I put to these pages change the course of Christmas'-yet-to-come? It is doubtful. Nonetheless, perhaps for the ones who read them, the pain of it all can be eased.
---
ROLE REVERSAL?
---
In my lifetime I have witnessed a complete reversal of roles of the citizens of the United States and the government that is sworn to defend and protect them. The continual deterioration of our civil and constitutional rights have lead us down a path that has made us submissive if not subservent. We demand little if any accountibility from our government,we accept their word as written. We believe their leadership to be unfalable. Those rights that we are constantly being deprived of we willingly surrender because we are told that it is all n our best interest. America, a nation founded by and for its' citizens is now a nation of blind faith followers who must submit to the whims and fancies of the government. A government which daily leads its' citzens into harms way and has brought about a complete role reversal with regard to responsibilities. The governent is no longer responsible to it's citizenry, in fact the exact opposite has taken place. It is now the citizens who are responsible for their actions to the government. more
IS THE NEWS REALLY NEWS ANYMORE?
---
Feel like you've heard it all before? Like only the names have been changed to protect the ignorant?
An Alternative Source

---
ALL THE KINGS HORSES AND ALL THE KINGS MEN...Does it really matter who's in charge any more? For that matter, is anyone really in charge any more? more

---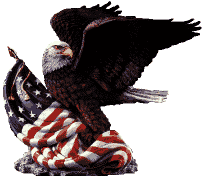 ---
WHO WILL RESCUE TECHNOLOGY?
---
The war ahead lies steeped in the rudiments of all war, man against man, blood upon blood. Can America's technological might prove itself superior to man's inherent need to be free? Or will David slay Goliath yet again?
more

---
WORDS SHOULD NEVER STAND BETWEEN UNDERSTANDING.
Translator
*Cliquetez ici pour la traduction au Français.*
*Haga clic aquí para la traducción al español.*
*Scattisi qui per la traduzione ad italiano.*
*Klicken Sie hier für Übersetzung zum Deutschen.*
*Estale aqui para a tradução ao português.*
---
LATEST PET PEEVE
---
I'm almost began this by saying, "I'm sorry", but hey, I'm not sorry, not it the slightest. It's not my fault that businesses in this country have deteriorated to the degree that they have. What the hell is going on? What happened to, "...a fair days wages for a fair days work."? My most recent encounter...Ryder
---
WHY DO WE SLEEP WITH STRANGERS?
---
America now sleeps on a bed of thorns. The reasons are many and diverse. If pressed to lay blame on a single cause I would be forced to point the finger at an obvious culprit. I sincerely believe that because so few of us are simply "American" anymore, we now all live in a very "un" United States. Far, far too many so-called Americans preface their alligence to America with prefixes defining their state of ethnic origin. In the recent barrage of interviews with surviors or family members of those tragically lost in the bombings of the WTC and the Pentagon, it is Americans that I'm looking at, but not "just" Americans that I'm hearing. Why has everyone suddenly decided to extend their American heritage to include their lineage? No one is simply "American" these days. It's that simple. Everyone's nationally includes a hyphen, African-Americn, Muslim-American, etc. If such titles are really deemed necessary by those that tote them then we can only expect to grow farther and farther apart. Until the "American" precedes the hyphen at least, we can all expect our nights to grow more and more sleepless.
---